October 12, 2014 BC Cup, Burnaby, BC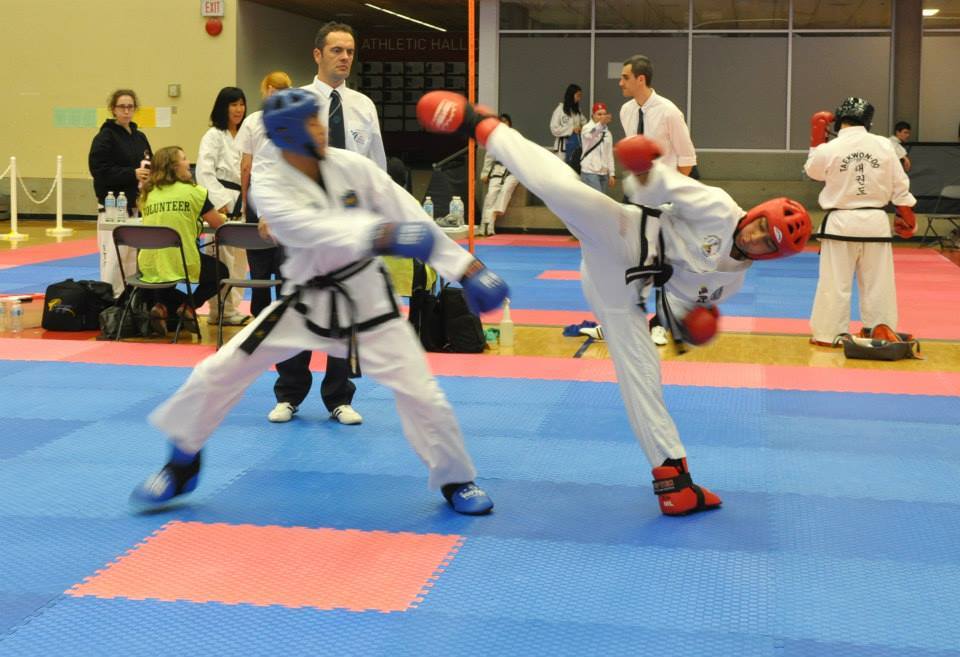 On behalf of all the members of the DSA Royal International Taekwon-do, I would like to express my wholehearted gratitude to everyone who helped us organize this event: All our wonderful and generous volunteers in Vancouver, in particular Stella, Chris, and my wife Weng for coordinating everything, my mom Rosalina and Chelita in the Philippines, all our generous sponsors, all instructors and my co-directors at the ITFofBC and everyone else I have not mentioned.
A total of 234 athletes competed at the BC Cup this year, a much bigger number that I anticipated, which shows how our members are ready for more competitions in BC. Special thanks to those who travelled from outside the lower mainland, especially those who came in not to compete but to officiate. Thank you for your dedication. I would like to mention names but I dont want to forget anybody so you know who you are, Thank you. -DSA
ITF OF BC PRESIDENT'S REPORT
On the Thanskgiving weekend BC held its second annual  BC Cup.  The weekend began on Saturday with the 
ITF of BC sponsored umpire refresher course held at Jon Suns' Taekwon-Do. The course was presented by Mr. Chris Law and was attend by 20 members from all parts of BC including Prince George, Vernon, Castlegard and the Lower Mainland.
In the evening the ITF of BC held its 2014 Annual General membership.  The board welcomes Mr. David White as our returning vice-president and Ms. Destiny Dornbusch as our newest board member.
The BC Cup was held on Sunday at Simon Fraser University. There were 237 registered competitors. The event started off with a whipper snapper version of Gangnam style ( see left), the newly introduced challenger's division, a demonstration from the BC junior men's pre-arranged sparring team (see right) and a demonstration from the BC women's team and the BC men's patterns teams.
Following the opening ceremonies the Cup got into full swing. Throughout the day, the action was intense with lots of great skill on display from all belt levels. (see below).
Perhaps more important though was the consistent respect competitors showed to each other and to the umpires. Many parents and spectators noted how disciplined and supportive competitors and umpires were to each other.
As the BC Cup came to a close our top competitors and most supportive school were announced. Most supportive school: Triumph Taekwon-Do Top male competitor: Mr. Jordan Boudreau Top female competitor: Ms. Destiny Dornbusch Top junior male: Mr. Manuel Andaya Top junior female: Ms. Dana Mae Andaya Top umpire: Mr. Dimitri Pilichi
Thank you Mr. Andaya for hosting this memorable event.
Sincerely,
Rod Johnson President ITF of BC